Bold Flavors with Simple, Clean Ingredients.
Deep River Snacks is all about crafting bold flavors with simple, clean ingredients. Since our founding in 2002, we've been committed to making deliciously crunchy kettle-cooked chips using only the best ingredients available. Our dedication to quality means that we never use artificial colors, flavors, preservatives, and are gluten-free and we are always made in a nut-free facility. From our classic Sea Salt chips to our more adventurous flavors like Mesquite BBQ and Zesty Jalapeno, we're on a mission to provide snack lovers with a better, tastier chip. We believe that great flavor should never come at the cost of quality, and we're proud to bring that philosophy to every bag of Deep River Snacks.
Raising Awareness with Every Bag
At Deep River Snacks, we believe in giving back and doing right! . That's why we use our snack bags as a platform to raise awareness for the various organizations that serve our community. By featuring one of these organizations on the back of each snack bag, we not only spread awareness but also make a tangible difference by donating thousands of snack bags to charitable events each year, making monetary donations, participating at various events to make a difference.We are commitment to making a positive impact. Because We Give a Chip®.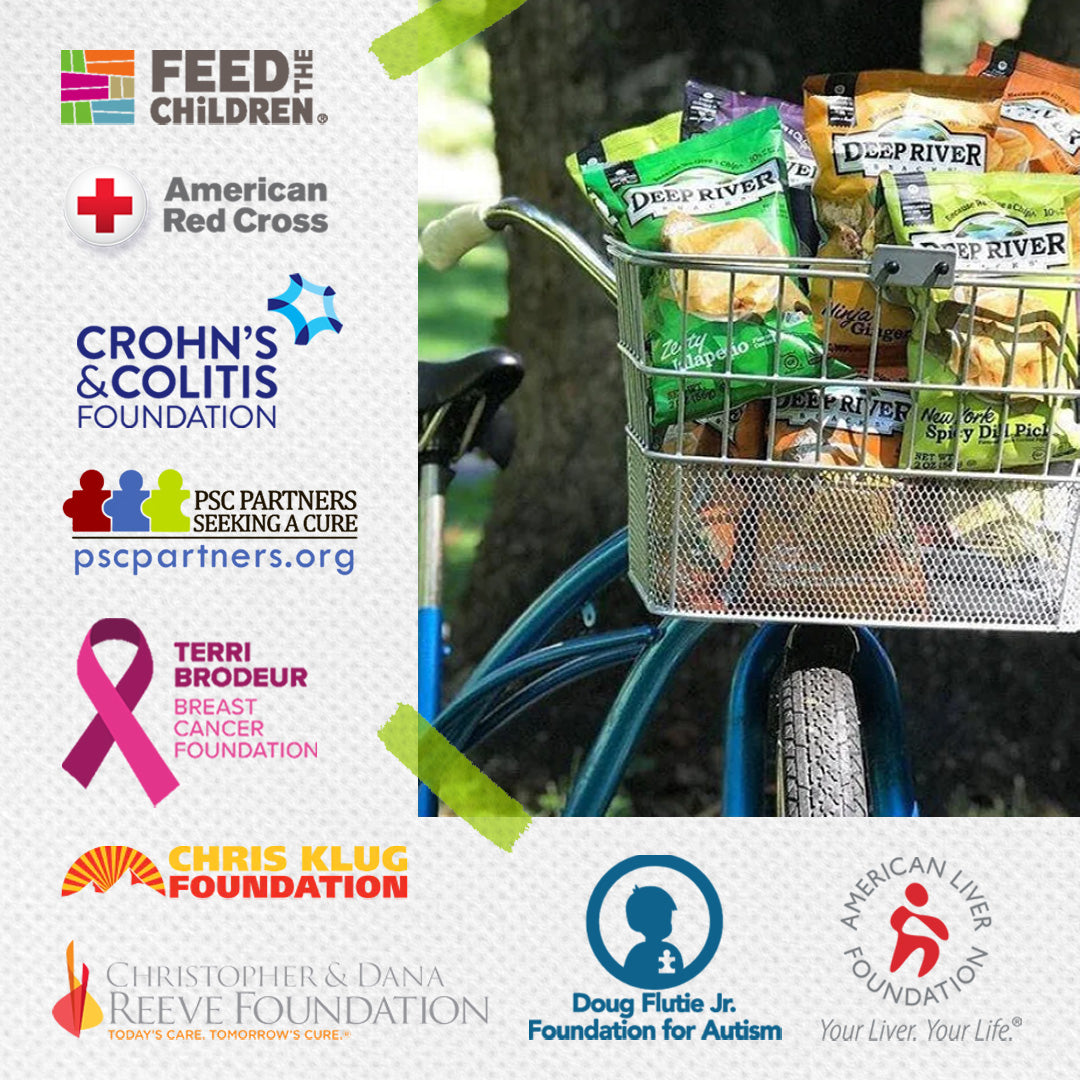 Why do we give a Chip?
At Deep River Snacks, we believe in making a difference. That's why we've dedicated ourselves to using our business as a platform for giving back. But why do we "give a chip"? It all comes down to the people we love.Think of the children, friends, and coworkers who have faced life-threatening accidents or diseases. Or the loved ones we've lost. These are the people who inspire and motivate us to take action.While we can't develop cures or save lives directly, we can use our delicious snacks as a way to raise awareness and fund the organizations that can. By choosing Deep River Snacks, you're not just treating yourself to a tasty snack, you're also supporting a cause that matters. So go ahead, enjoy that bag of chips, and know that you're making a difference.